What our cadastre is about?
Wiki defines cadastre as a comprehensive register of the metes-and-bounds of real property of a country. A cadastre commonly includes details of ownership, tenure, precise location (including GPS coordinates), dimensions and area, cultivations if rural and the value of individual parcels of land. Cadastres are used by many nations around the world, some in conjunction with other records such as a title register. Useful information about national cadastres can be found at http://cadastraltemplate.org/.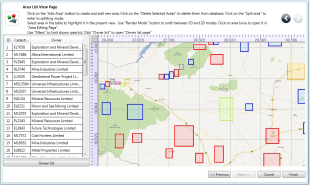 It is presumed that within a cadastre any land parcel has to be associated with certain assessed value. In order to do that an effective cadastre should contain infrastructural and geological information. It can be treated as a comprehensive data base of a country's natural resources, utilities and abundant land information. In addition an extensive cadastre should take into account land and mineral market prices. However in practice despite drastically grown capabilities of information technologies cadastres often provide only the information about parcel boundaries and parcel owners. Geological and infrastructural aspects, changing market value of the land and buried minerals as well as ecological aspects of potential developments remain beyond the scene.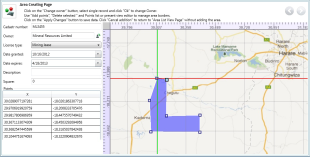 In the past cadastres were based upon paper records, maps, sketches, diagrams. Since hardcopies of any sort are difficult to change and / or substitute, the cadastre systems were very conservative and often didn't completely match actuality. Today informational environment provides huge opportunities for increased effectiveness of usage, for real time updates and for uninterrupted online access and control. In order to implement the best practices and to obtain the best value, it is important to introduce innovative workflows and modern technologies.
The new look at cadastre structure and organization
Instead of the typical content, workflow routines and cadastre structure developed before the era of the Internet, SightPower suggests elegant and effective solutions for integrated and effective contemporary cadastre systems.
The following principles are taken as a base of Sight Power Cadastre system architecture:
Integrated land information, detailed ownership data, infrastructural information and geology
Total security and the rights of access are reliable and easily manageable
Our Cadastre automatically reflects the land and mineral market being able to re-assess estimated market value of parcels on the fly
Gives the effective means for precise parcel value assessment
Comprehensive and intuitive web-access for basic and special means control for management and technical staff
Cognitive visualization of information in the form of 2d and 3d maps, charts, diagrams and plots
Effective auxiliary tools for customers (total value of numerous parcels, value of parcel section etc.) as well the operational tools for complete administration (ownership database updates, joining or dividing the parcels etc.).
The best cadastre practices: reliability, security, support, simplicity
Scope of Services provided by Sight Power
SightPower is offering the development of contemporary cadastre systems including data conversion to new formats and unification of existing data (Transferring data from the old system to the new and providing all necessary complementary data).
The service list includes:
Analysis of the current state of the system including land claim capture and methods of control
Collection of all current data related to land claims (data can be provided in hard or soft copy) and its integration into the new system
Investigation and clear depiction of all current claim disputes as well as the compilation of an expandable database containing all relevant information concerning the land claims in question
A system for faster and more comprehensive data capturing and registration of land claims as well as clash detection
Web access based interface

Viewing and editing modes depending on user rights
Worldwide accessibility with linkage to the main database containing all the current and new registered land claims
Specific data is displayed when a land claim is selected
Connection and visualization of geological content for any and all parcels.

Mining Development support in accordance to the customer's request
Custom tools and analysis in accordance to the customer's request.
Typical workflow for the creation of brand-new cadastre system
Client requirements and specification

Involves discussion and client specification analysis
A detailed business plan and method of approach are determined
All of the specifications are taken into account
All capabilities are explained and clarified within the frame of reference according to the clients every requirement.

Collection and analysis of the required data

The collection of all available data is carried out
Close working relationship is established between Sight Power and all data collection entities
All data relating to the registered land claims not limited to geological data, topographical, aero magnetic scans, aerial photographs, photo telemetry etc. as well as any other documentation are collected and analysed for integration into the new system.

Info integration

After analysis the data is fully logged and integrated into the new system
Meticulous testing of data consistency is carried out

Connections between database tables are set up, the complete cadastre database is created
Client tests the system for interface convenience, scalability, level of security.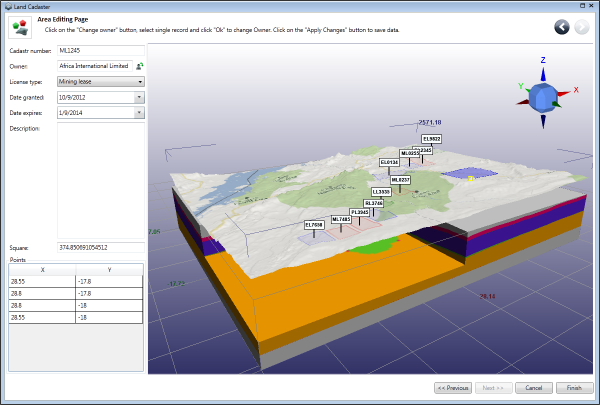 3D underground cadastres are not a decoration but a demand of contemporary business
The contemporary data collection methods provide an opportunity to create very detailed and versatile description of the environment. Combination of static and mobile LiDAR, RADAR, aerial photos, 3D seismic and gravimetric methods allow to compile land value and usage models of very high accuracy. Being structured accordingly and organized these models drastically improve efficiency, level of control and commercial value of natural resources, simultaneously reducing undesirable anthropogenic impact.
Today more and more land resource users realize the necessity to drastically change the approach to organizational and informational content of cadastre systems as well as the requirement to operate in 3D space. At a recently held 3rd International Workshop in China on 3D Cadastres, one of the speakers* said that "…the 2D plans cannot indicate real world events, the 3D situation can represent real world and a more accurate location when it comes to underground utility and resources…"
*3D Modeling for Multipurpose Cadastre by Alias ABDUL RAHMAN (Malaysia), Peter VAN OOSTEROM, (The Netherlands), Teng CHEE HUA, Khairul Hafiz SHARKAWI, Edward Eric DUNCAN, Norsuhaibah AZRI and Muhammad Imzan HASSAN (Malaysia), at 3rd International Workshop on 3D Cadastres: Developments and Practices 25-26 October 2012, Shenzhen, China